The Easy Way to Run an Enrollment Lottery
Lotterease has transformed the Enrollment process. It has relieved staff of enormous stress and saved countless hours of wasted time for schools and families across the country.
Products that are future-proof
Our system is easy to use and thorough in its approach to school lotteries.
Schools: Login here to run your lottery with ease.
Login here to check for the latest concerning your child's lottery.
Build Trust
With Lotterease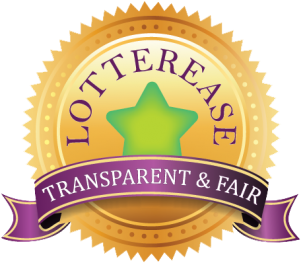 Not all charter school lottery methods are created equal. It is important to know that every applicant is given a fair chance. When parents see our seal on their charter school's website, they can be confident that their application will be included in the school lottery in a fair and transparent way.
Use this form to login into Lotterease at your school
In order to Login to use the Lotterease system,
please click on the Login button
Login to Lotterease at Your School
Here is what our schools have said
The Lotterease program is addictive and I checked it at least once a day until my daughter finally got in mid-July; only 35 days before school started!
ANGELA SPIELER
Parent, Tampa
We were very pleased with the implementation.
LAWTON UNRAU
Belmont Academy Charter School, Lake City, Florida
We had a successful lottery! Incredible system. Thank you for your support!
ELLA PORTERO
Roosevelt Children's Academy, Roosevelt, NY
It is so much easier to use Lotterease than to do this by hand.
CYNTHIA GADOL
Executive Director, Excelsior Classical Academy, Durham, NC
It was great as a first time applying to a lottery. I knew where I was at on the wait-list at all times. It was very helpful.
KEISHA SIMMONS
Parent at Brookhaven Innovation Academy, Atlanta, Georgia
What normally takes us 2 hours only took 10 minutes. We couldn't believe it was that easy to run a lottery.
DELANA REEVES
Principal at Westside Atlanta Charter, Georgia
The last of the part of the name, Lotter-ease, is what it's all about. You made it easy.
LORI BUDZ
Valley Life Charter Schools, Visalia, California
The ability to limit applicants by age group is fantastic!
KATE ALICE DUNAWAY
Emereau: Bladen Charter, Elizabethtown, NC
It's amazing how Lotterease will return an application to it's original position if the sibling application is declined.
STACIE MCINTYRE
Classical Preparatory Academy, Brooksville, FL
What used to take me 5 days to complete was finalized in only 2 hours using Lotterease.
HELEN RATCLIFFE
Terrace Community Middle School, Temple Terrace, FL
The Lotterease system makes our school look very professional and our enrollment has increased since we've started using it.
TRACY NESSL
Charter Schools of Excellence, Fort Lauderdale, FL
It was a scary step for us, due to our growth, to evolve to a full lottery for next school year and Lotterease made the process very easy.
LESLIE LOGAN
LLT Academy, Tampa, FL
Vendors always say their software is easy, but Lotterease is actually very easy!
WES GRANER
STARS Charter School, Vass, NC
Thank you so much for your help! You all are the best vendor ever! Thank you for always following up!
SHANNON TREECE
Babcock Neighborhood School, Babcock Ranch, FL
You guys are great. I love the system. I love it, loooove it!
INYE DURHAM
International Community School, GA
God, I'm so happy you people exist. It's so much easier than what we've had to deal with in the past. I never thought it could be this easy!
KIMBERLY
Brevard Academy, NC
It was such a great experience. Everyone is very happy.
PRINCIPAL
Westlake Charter, Sacramento, CA
Everything was fantastic!! No problems and no worries!
KIM EARLE
Thomas Jefferson Classical Academy, Mooresboro, NC
Lotterease is the perfect name. It made our lottery so easy!
SHANDRA GILES
Coastal Preparatory Academy, Wilmington, NC
I'm happy as a sunflower. This is the easiest lottery that we've run in 17 years.
NINA MILLER
Registrar, Clover Garden School, Burlington, NC
What would've normally taken weeks, took seconds!
MONICA KUZNAR
Anderson Creek Academy, Spring Lake, NC
You guys are worth your weight in gold. The response time is phenomenal. I can't imagine starting a school without Lotterease.
SAM MISHER
Nextgen Academy, Greensboro, NC
The calls from parents have been minimal. It's unreal. It's nothing like it has been in previous years.
VICTORIA HARRIS
Brooks DeBartolo Collegiate High School, Tampa, FL
Lotterease was the best thing we did! It made my job a lot easier.
LISA ARD
Southeastern Academy Charter High School, Lumberton, NC
Lotterease has been a fantastic experience! There have been less questions from parents and it's much easier to manage the waitlist.
ANNA FOLEY
Casa Esperanza Montessori Charter, Raleigh, NC
I love the auto-translate into Spanish feature. That's a big one!
SONYA ARMSTRONG
DeKalb Academy, GA
It is so much easier to know who is coming to our school. And, it's been a savior because we know we're in compliance.
ROBERT HAAG
Charters Schools of Excellence, FL
I can't imagine doing the lottery without Lotterease.
DR. MAJORS
Anderson Creek Academy, Spring Lake, NC
I am so glad we don't have to do this by hand anymore!
MARYANNE SHAW
Anderson Creek Academy, Spring Lake, NC
It levels the playing field for parents
CECILE KLEIN
Charter Schools of Excellence, FL
I'm really liking Lotterease.
RON BARKER
Principal, Belmont Academy Charter School, Lake City, FL
Thank you very much. We love Lotterease!
RON ELKINS
Hobgood Charter School, NC
Make your lottery as easy as possible
We understand that there are a lot of different parts in the lottery process. From the registration of students to the drawing and notification of the selected applicants, the paper process is complicated. Our system is designed to make sure that you can handle all the steps that you'll encounter with ease and at a price that your school can afford.